Namco Bandai has officially announced the sequel to Dragon Ball Raging Blast.
Dragon Ball: Raging Blast 2 is the sequel to last year's high-flying, fast-hitting, and intense versus battles series. Dragon Ball Z fans can rest assured that the destructible environment, and character trademark attacks and transformations will be true to the series. These include signature Pursuit Attacks which enable players to initiate attack combo strings, juggling your opponent in a string of devastating strikes throughout the environment. Additionally, Dragon Ball: Raging Blast 2 will sport the new Raging Soul System which enables characters to reach a special state, increasing their combat abilities to the ultimate level. Sporting more than 90 characters, 20 of which are brand new to the Raging Blast series, new modes, and additional environmental effects, Dragon Ball: Raging Blast 2 is the next evolution in the home console series.
debut trailer
http://www.gametrailers.com/video/e3-20 ... all/100491
Dragon Ball: Raging Blast 2 Fight Gameplay
http://www.gametrailers.com/video/e3-20 ... 7?type=flv
Dragon Ball: Raging Blast 2 "Fierce Battles" Trailer
http://www.gametrailers.com/video/gc-10 ... all/703099
en dragonball raging blast 2 heeft een character die nog nooit eerder in dbz game is geweest namelijk hatchiyack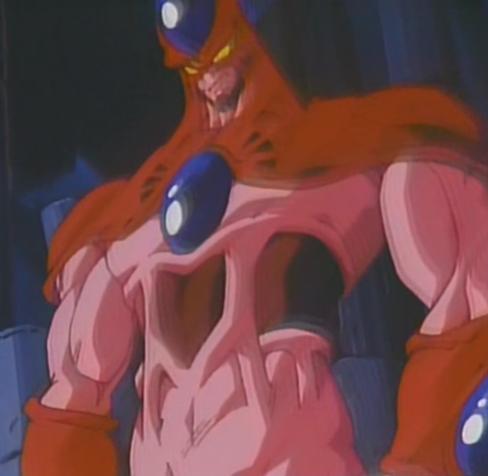 The following are the characters that are confirmed thus far
Spoiler: show
Confirmed Venues
Kami's Lookout
Planet Namek
Rocky Area
Ruined City
Break Wasteland
Cave
Cell Games Arena (Destroyed)
Islands
Hell
Dying Planet Namek
Glacier
Dark Planet
Dragon Ball: Plan to Eradicate Super Saiyans
On August 10th, 2010, Namco Bandai announced a completely reconstructed, re-scripted, and re-edited version of an original Japanese OVA that has never been released in North America or Europe. Known as Dragon Ball Z Gaiden: Saiyajin Zetsumetsu Keikaku (Lit. Plan to Eradicate the Saiyans) in Japan, this OVA was released on VHS in two parts, and was an "Official Visual Guide" for a Famicom game of the same name. The footage from the OVA was put into two games for Bandai's Playdia. In 2003, it was put onto DVD and released with the Dragon Box. This new version will be completely reanimated and voiced in English. Every copy of Raging Blast 2 will come with this 30 minute animation on the game disc. For the first time, the characters Dr. Raichi and Hatchiyack will be voiced in English. Hatchiyack's original Japanese name is "Hatchihyaku", and was revealed to have been changed. It is unknown if Dr. Raichi's will change as well.
GC 10: Pikkon vs. Frieza Gameplay Part I (Cam)
http://www.gametrailers.com/video/gc-10 ... 7?type=flv
GC 10: Pikkon vs. Frieza Gameplay Part II (Cam)
http://www.gametrailers.com/video/gc-10 ... all/703499
Achievements
Spoiler: show
TGS 10: Japanese High Speed Trailer
http://www.gametrailers.com/video/tgs-1 ... all/705021
TGS 10: Demo Gameplay (Cam)
http://www.gametrailers.com/video/tgs-1 ... all/704726
cover van dragon ball raging blast 2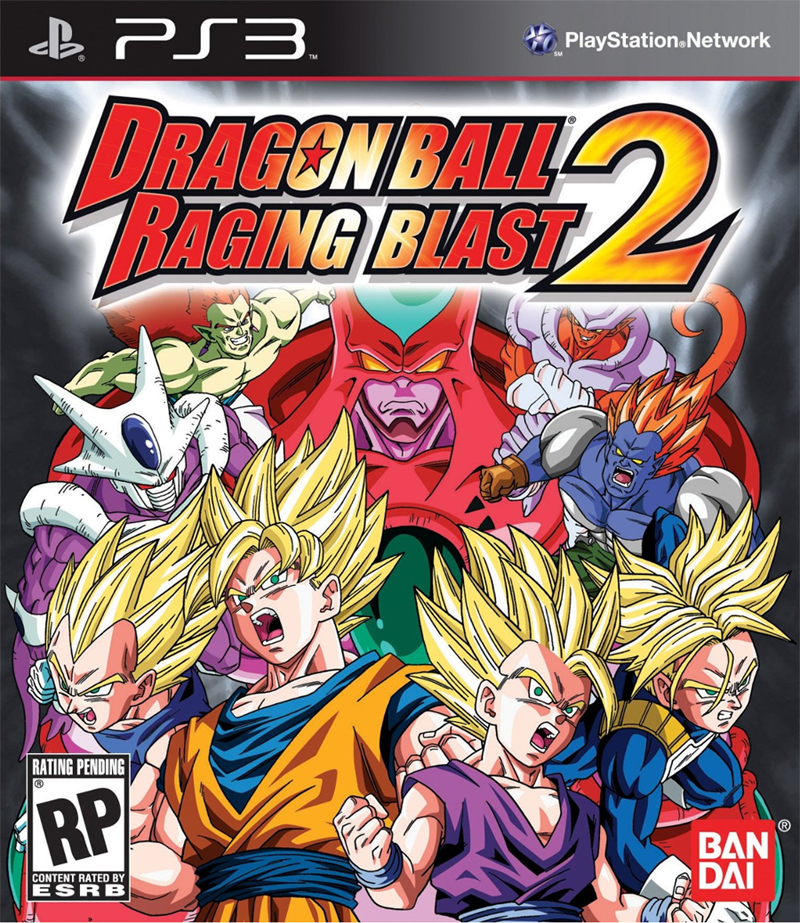 Dragon ball raging blast 2 limited edition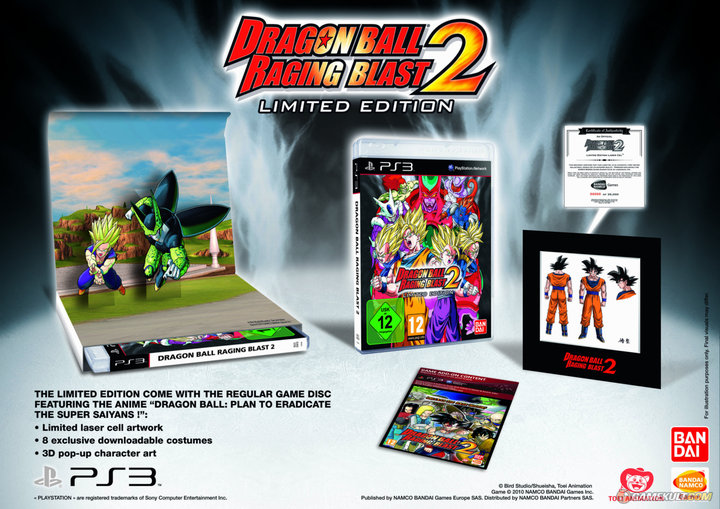 doore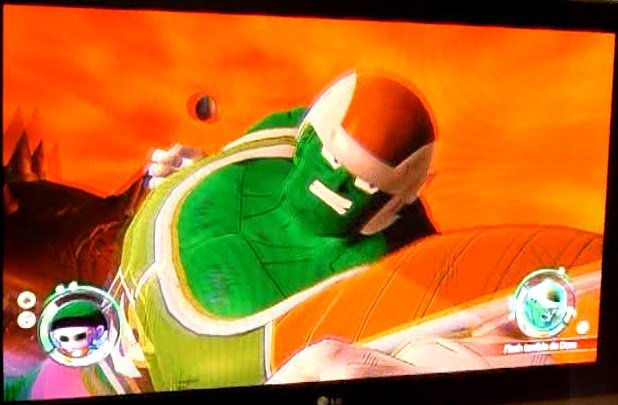 neiz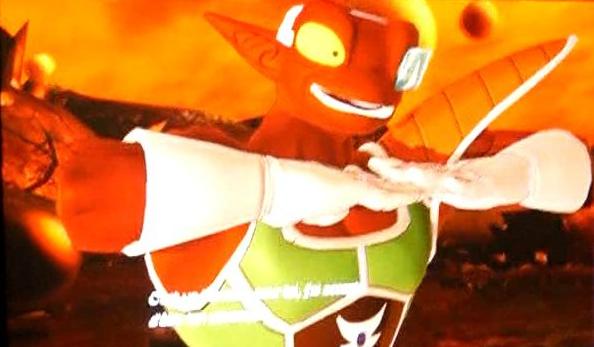 tarble